Every seventh inhabitant on our planet owns an Instagram account. 71% of all Instagram users are younger than 35 years old. The main reason Instagram grew so big is our brain's preference for visual and graphical information. The ability of content, people and communication features makes this social platform a paradise for nearly every human being who owns a smart device. So it is clear why so many people are attracted to Instagram. It is also clear that many people want to find out someone's Instagram password – for various reasons since IG profiles have so much personal data in them.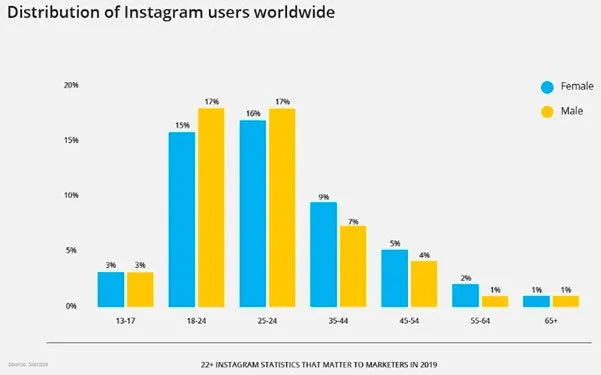 Instagram is a paradise for regular users and stalkers, pedophiles, or sometimes cheaters. It is easy to communicate with other users and see what they post if their account is not private. In case you have ever wondered what you can do to find out the password from someone's Instagram account – you came to the right place. We will investigate the best way to find out someone's Instagram password.  
How to Figure Out Someone's Instagram Password Easily?
When you try to google the possible ways to find someone's Instagram password, most likely, you will find dozens of different results. The problem is that a lot of them are not safe. But what if we consider safe and reliable ways to find out someone's Instagram password along with all the data from their account?
Part 1: Most trusted methods for those who wonder how to figure out someone's Instagram password
It doesn't matter what the reason you want to know someone's Instagram password is. It can be whether for yourself or you want to check if your partner doesn't lie or only to make sure your kid is safe while using Instagram. All these reasons are clear and have some good intentions. Getting back to the subject, let's review the most innovative and safe ways that the modern market can offer to get the password from someone's Instagram are.
Get Instagram password using uMobix
One of the tools with proven effectiveness is a keylogger. This is a powerful feature that captures any keystroke on a target device. It is capable of recording all the password and login details as well as messages typed. Tracking software with all the needed features to give you an Instagram password and much more is uMobix.
Why uMobix is the best tool as your Instagram password tracker
Out of all the ways to get someone's Instagram password mentioned above, using a tracking tool is the best. uMobix is an application that offers a comprehensive approach to tracking someone's phone. This app has much more to offer than just getting a password with a keylogger feature. So what are the reasons to use uMobix?
Keylogger tool
With a spying tool that is called a keylogger, you literally have a carte blanche in your hands. This uMobix feature can record any keystroke that the user of your target device makes. It will show you all the passwords, typed messages, and browsing requests. So with the help of this one feature, you get so much needed information. There is more to come.
Call log
Another helpful feature plugged into uMobix software is a call monitoring function. With its help, you get access to incoming and outgoing calls, but you can also see if your child or partner deleted any of those calls. Check the information about all the performed calls on your target phone, even deleted ones, such as duration, caller info, and when it took place.
Get Instant location
What is one of the most significant features of uMobix is its GPS location tracker. Just imagine, you see on your dashboard all the places visited during the day and can see the instant location of your child, spouse, or employee.
Dashboard on the go
uMobix team has developed an incredibly user-friendly dashboard. You can access your account and spy on all the activities of your partner in one place. You only need a smartphone, tablet, or PC and an internet connection to see real-time activities.
Activities monitoring
The number of features provided by uMobix allows you to track everything that is done on the target phone. See calls, messages, browsing history, passwords, social media activities, and real-time GPS location. And it's now all, but we mentioned only crucial features.
Let's check how uMobix software works
Here is a step-by-step guide on how to use the software.
#1 Sign up to create an account
The first thing to do is to create an account. On the website, click "Try now" and start creating your account following the steps on uMobix.
#2 Set up your Account
Now, once you have an account, you need to install the software on your target phone. You will receive a detailed guide on how to install it for both platforms, Android or IOS. Once you are done, you can now use all the features and start your spying.
#3 Get started with uMobix
Finally, your account is all set and ready to go. To start hacking, go to your dashboard. In case you want to find out someone's Instagram password go to the keylogger section and get all the needed information.
How to figure out someone's Instagram password using Flexispy?
Another application that will help you to find out someone's Instagram password is called FlexiSpy. With the help of this spy app, you will easily get inside the Instagram account of your beloved partner or your kid. All you need to do is to install the app, and that's it. What makes FlexiSpy attractive – it is free to use.
So, How to figure out someone's Instagram password?
To start with, you need to install FlexiSpy on your target device. By following these easy steps, you can do it quite fast.
#1 Create Flexispy account
To start using FlexiSpy, make sure you have the target device in your hands. And follow the guide to install the software and create an account.
#2 Install Flexispy on target device
Once you are done with setting up the account, have the needed phone in your hands, address the FlexiSpy support team. They will guide you through all the necessary steps to get your FlexiSpy running on your child's or partner's phone.
#3 Start tracking
Here starts the most exciting part – you can now begin your spying through the dashboard. It is pretty clear and user-friendly. You can see all the data, including keyloggers on your account, and monitor all the instant activities.
What features to view
From all the available features offered by FlexiSpy, you can view all the information undetectable. You can monitor all the calls, messages, GPS location, keyloggers, and social media. The software will be sending you updates and notifications to make sure you don't miss a thing.
How to get someone's Instagram password effortlessly by CocoSpy
One more tracking software worth mentioning in this guide is CocoSpy. This is another effective tool if you need to get someone's Instagram password. It provides keylogging features and monitors calls, messages, real-time location, and social media browsing.
So, let's see simple steps to figure out someone's Instagram password via CocoSpy
As always, to get started, you need to get an account on CocoSpy website. Go to the main page and click Sign up now. You will need to register as a new user of the platform. Once done, CocoSpy will guide you on how to set up the software on the target device. Make sure you can get the target device in your hand for a few minutes. This is an essential step to have tracking software installed.
Step 1. Register with CocoSpy
The key step to get started is to create your account. You need to use an email and a secure password. Then you have a chance to select a target's phone model and configure your new account settings. CocoSpy app supports both platforms – Android and IOS devices. So in case you have a phone you want to spy on – CocoSpy is a perfect choice since it doesn't require jailbreaking the target phone.
Step 2. Next step – install Cocospy app
The next essential step is to install the CocoSpy app on the device, you want to hack. As already mentioned, you need to take your partner's or child's phone in your hands and install the app on the target device. CocoSpy will provide you with a step-by-step guide on how to install their app. You will need to follow a dedicated link and download the application on the android device. After it takes only a few minutes before you can start monitoring your target phone.
Step 3. Track someone's Instagram though the control panel on Cocopy
Finally, once all of the steps are completed, you can visit your CocoSpy dashboard and see everything that is going on in your spouse's or kid's device. Out of all the features available on your dashboard, go to the keylogging section. This is the place where you can find out someone's Instagram password. Apart from that, you can always view all the ongoing activities on Instagram or other social media by going to social apps tag. Make sure for the first use, your target device needs to have internet connection, and the software will need a few minutes to download all the data to your dashboard.
How to figure out someone's Instagram password online
All the tools that we mentioned above are the most effective in terms of accessing someone's Instagram account. But there are situations when you cannot get a target phone in your hands, even for a minute. In this case, we have another option for you – use a dedicated tool to hack an Instagram account online. Despite the easy access, we cannot guarantee this tool is as reliable as all the previous trackers. If you need an online tool, visit InstaLeak.
To use this tool, you need to go to their website, and from the home page, click the "Start Hack" button. In the next window, you will see a field where you need to enter an Instagram account name you want to hack. And then, this service will provide you the required data.
How to prevent your Instagram account from being hacked?
We made it clear how to access someone's Instagram account. But what if your question is about how to protect your own account from getting hacked? Well, nobody can guarantee you that you are 100% safe, especially if you one a big account. To lower your chances of getting hacked, you can follow our recommendations.
Choose a strong and secure password that is hard to hack.
Turn on two-factor authentication
Change your Instagram password frequently
Restrict access to your account for suspicious followers
Do not open unknown or unprotected links
Make your account private and filter your following requests
By following these easy recommendations, you can protect your account from any malware or from being hacked. Make sure you keep your personal data secure, especially online.
FAQs
How to guess someone's password on Instagram? 🤔
You may want to get someone's Instagram password for various reasons. For instance, if you suspect your child is interacting with the wrong people online. Guesswork might not provide the needed information. However, a phone tracker app with a keylogger feature will help you get their Instagram details, including ID and password.
How to log into someone's Instagram? 🚪
A cell phone monitoring app with a keylogger provides the details you need to log into somebody's Instagram account. It gives their Instagram ID and password that you can use to log into their accounts from any other device.
How can I access my spouse's Instagram password? 🔑
You can access your spouse's Instagram password using a phone spy app. The app provides all the information about your partner's Instagram, including their ID and password. Also, it shows their sent and received messages, videos, and images they share or receive via Instagram.
Is there any legit way to crack Instagram password? 🚫
You can guess someone's password and crack it if lucky. However, a phone monitoring app is the most effective way to crack another person's Instagram password. The app runs in stealth mode, allowing you real-time access to the target person's Instagram details even when they change their Instagram password.