No one wants to think about their partner's infidelity, and it's an uncomfortable conversation to even bring up. But if you suspect anything, it's important to know how to catch a cheater. In this blog post, we will share 20 useful ways to help you spot a cheater.
Catch a Cheater: 1. Monitor Their Phone or Laptop While They Are Away
Sneaking into your partner's phone or laptop is an old-school way to catch a cheater. Many people appear to be snooping. Avast, an antivirus software company, conducted a survey in 2014 and revealed that 1 in 5 men and 1 in 4 women admitted to inspecting their partner's phone.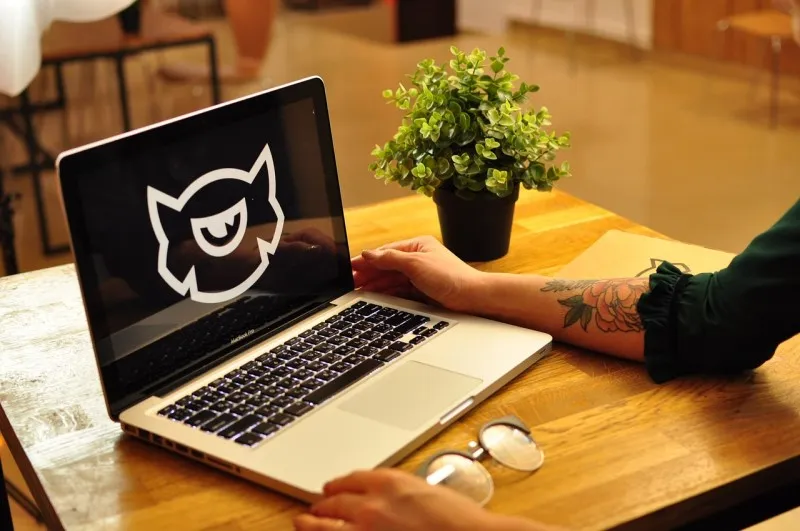 This strategy will allow you to reveal a cheating spouse if you know how to unlock their device. Scan through their call log history, exchanged text messages, or browsing details. If your partner has ever been involved in suspicious activities, chances are that you will find signs of sexting or flirting on their phone. See if there are any dating apps or too friendly conversations on social media platforms.
Keep in mind that you are still invading your loved one's privacy. Be very careful and don't get caught using your partner's phone without their consent.
Catch a Cheater: 2. Check for Any Awkward or Deleted Text Messages
If your gut feeling tells you that your partner is cheating, it's time to take measures. You can try to find any strange messages that sound too flirty. Look for any unfamiliar numbers or untraceable emails to catch a cheating spouse.
If your partner communicates with someone via messages, they will most likely erase them. There are 3 tricks that might help you restore deleted messages.
Check the trash folder in your beloved one's email account.
Back up the messages using Google Drive.
Use spying apps to get access to the erased messages.
This strategy requires some technical skills. But if you manage to retrieve the deleted messages, you will have evidence, not just empty talk.
Catch a Cheater: 3. Register a Fake Profile on a Dating Website and Check Their Reaction
Creating a fake profile on a dating website is a common practice allowing one to catch a cheater for free. If you suspect your partner is using dating apps, make a fake profile and see if they respond.
This strategy requires caution as your partner may not fall for the trap. Ensure that your account doesn't seem fake. Use an attractive profile picture of a real person and fill out personal details. Initiate a natural conversation and try to text in a casual manner. This way, you will be able to easily catch your partner red-handed.
Catch a Cheater: 4. Use a GPS Monitoring Tool to Trace Their Location
Dr. Kelly Campbell states that a common sign of cheating is when "your lives are not intertwined." You may notice that your partner starts spending too much time with friends or working overtime, which wasn't common before.
If any of these rings a bell, consider installing a GPS monitoring tool to trace your partner's location. This is one of the best ways to catch a cheater since you will be tracking the precise geolocation. Some GPS trackers even offer a geofencing feature that instantly notifies you once a monitored person arrives or departs from a certain place.
Catch a Cheater: 5. Look for Suspicious Websites in Their Browsing History
Another efficient method to track a cheater is viewing your partner's web history. Look through the browsing history and bookmarks to spot any suspicious websites related to dating or hookups. Pay attention to frequently visited websites to see if anything raises a red flag. If you find your partner has been visiting dating websites or watching porn, it may indicate that they are seeking intimacy elsewhere.
Keep in mind that your spouse may cover their tracks using incognito mode. In this case, you will need special apps to catch a cheater. Such applications work real magic showing you all searches, including those made in a private browsing mode.
Catch a Cheater: 6. Set Up a Spy App on Their iPhone or Android
If you want to track your partner's activities in real time, installing spyware on their phone might be a smart move. Spy apps allow monitoring incoming and outgoing calls, viewing text messages, seeing multimedia files, and even tracking GPS coordinates.
Remember that some applications may have a wider range of features for smartphones. Spy apps like xMobi or uMobix let you easily catch a cheater on Android or iOS. Meanwhile, some tools are designed specifically for one OS or PC.
Make sure to check the software features carefully before purchasing. Don't buy the first spyware you come across. It's better to take the time to read reviews and choose the best option. Look for undetectable software that will work in stealth mode and won't affect the device's performance.
Catch a Cheater: 7. Use Keyloggers to Track Their Keystrokes
Keyloggers 🔑 are tools that record information about the buttons a person presses on their keyboard. Such apps can help catch a cheater on iPhone and Android devices by monitoring user activities and tracing keystrokes. In other words, you will see all emails, chats, and passwords your partner is typing. This can help you uncover hidden communications, online infidelity, or other suspicious activity.
Catch a Cheater: 8. Install a Software to Have a Remote Access to Their Phone or Computer
Remote access software is a great way to catch a cheater without their phone. These amazing tools allow controlling any device from any corner of the world. This gives you access to all activities happening on your loved one's phone or laptop. Such apps will help you monitor computer activities, view text messages and emails, track locations, and more.
Give a preference to those apps that have demo versions or free trial periods. These options will let you taste the features and see if the tool fits your requirements.
Catch a Cheater: 9. Check Their Social Media Accounts for Any Suspicious Activity
Social media can be a double-edged sword. Troubles happen when you suddenly notice how your S.O. double-taps a hot picture. You are not alone. According to Susan Trombetti, a professional matchmaker and CEO of Exclusive Matchmaking, her clients often experience such problems.
While liking someone's photos on Instagram might seem innocent, it can also be a sign. In case you notice anything strange, you may need to monitor their social media accounts. With a bit of luck and patience, you will easily find a cheat and confirm your assumptions.
Here're several handy suggestions to help you catch a cheating boyfriend or girlfriend. Checking the followers and following people is a good place to start. Look for unfamiliar people in the contact list who may be involved in the affair. See if your partner likes someone's old posts or leaves comments under their photos too frequently. Consider checking DMs and regularly followed stories.
Catch a Cheater: 10. Install a Data Recovery Software to Restore Erased Files on Their Computer or Phone
Some cheaters live out their digital life expecting they can erase any information from their device. So little do they know. With the right tools, you can bring any file back to life in minutes. All you need to catch a cheater is decent data recovery software. Deleted messages, emails, and files can be easily restored, even upon complete removal.
Data recovery software is designed to retrieve information from different types of storage media. Whether you need to access a computer or phone, this tool will restore the lost files required to catch a cheating girlfriend. To make the right choice, scan the reviews and read what other customers say about the product. Don't hesitate to reach customer support if you have any questions.
Catch a Cheater: 11. Track Their Internet Usage with a Network Monitoring Tool
Network monitoring tools are godsends for those who want to track a cheating spouse. These applications allow seeing the visited websites, used apps, and total time spent on the internet. Network monitoring software apps also give an overall picture of your S.O.'s online activities.
The icing on the cake is a Wi-Fi network monitoring feature. This means that you can check the IP address and determine your partner's whereabouts. If your S.O. is lying, you may have a reason to worry.
Catch a Cheater: 12. Hire a Private Investigator to Spy on Them or Inspect Their Online Activity
Employing a private investigator is the most intrusive and costly way to catch a cheater. This may hurt your pocket. But if you hire a real pro, you will get all the answers quickly. Private investigators can perform anything from surveillance to tracking your partner's whereabouts.
If you're confident that your S.O. is cheating on you but don't have enough proof, hitting a private investigator might be a good choice. They can find any evidence of infidelity or trace the digital footprint. Investigators can also access secured databases with confidential information that ordinary people cannot reach.
In case a private investigation is too extreme for your situation, consider hiring a cyber detective instead. Cyber detectives are trained professionals that specialize in online investigations. They can help you find out if your partner is cheating by examining your partner's online operations.
Catch a Cheater: 13. Look for Suspicious Emails or Attachments in Their Email Accounts
Despite the intense digital competition, emails remain one of the most popular communication tools. With this in mind, it would be reasonable to catch a cheating husband by inspecting their email accounts.
If your spouse is involved in an affair, they will probably try to hide messages by using encrypted email accounts. Check their inbox for any suspicious emails or attachments that might contain evidence of cheating activity. Be sure to examine their "Sent" and "Deleted" folders as well.
"Believe the liar up to the door of his house and no further than that," one Egyptian proverb says. And we can't agree with it more. In this context, having an extra eye on your partner is an effective way of catching a cheating spouse. While your S.O. can erase the traces in social media, it's almost impossible to slip away from a camera. This small device can help you keep an eye on your partner and make sure they are not up to anything shady.
Hidden cameras come in different shapes and sizes. Some of them can be installed instead of the door eye. Others may be so tiny that you can put them anywhere and not worry about visibility. There are also sophisticated models boasting motion detection features. Whatever camera you choose, it will be hard for a cheater to get away with a lie.
Catch a Cheater: 15. Use a Voice Recorder to Hear Their Conversations and Surrounding Sounds
Voice recorders are powerful tools for catching a cheating spouse. These instruments can not only record suspicious conversations but also detect any strange noises in the background. Just hide a voice recorder somewhere in your house and leave it there for some time.
You can take things further and invest in a spy pen with audio-recording capabilities. This miniature device looks like an ordinary pen but can be used for recording audio. Place it in your partner's pocket or bag to hear every word without causing any suspicion.
Catch a Cheater: 16. Notice Any Changes in Their Spending Habits
Your partner's spending is where things get interesting. If your beloved one is cheating, they are likely to have some extra cash on the side intended for presents for a lover. Some cheaters may start coming home late with new items or taking more frequent business trips than usual. In some instances, your S.O. can cover up by making strange excuses.
Sudden changes are not a good sign. If you find your partner's behavior weird, look at them more closely and take measures to catch a cheater.
Catch a Cheater: 17. Look for Unusual Activity in Their Credit Card or Bank Statements
This trick is recommended if you notice the awkward habits described above. While it might be challenging to get a credit card report, it will provide a bunch of insights. You will be able to catch someone cheating and will also get a full picture of spending. But to do this, you need to know your partner's bank account credentials.
Once you log in, look out for any unusual expenditures, such as booking a hotel room or payment in a restaurant. Unknown purchases in perfume shops or women's clothes stores could be a tell-tale sign of an affair. You can also check for any deposits or payments coming from people you don't know.
Catch a Cheater: 18. Avail of a Background Check Service to See If They Have a Cheating History
Resorting to a background check service is a bulletproof way to catch a cheating wife or husband. Such services are designed to uncover past relationships, arrests, or financial history. Trained experts will run all possible background screenings to satisfy your needs.
Background check services offer many solutions that can be customized to your specific requirements. From their financial activity to frequent calls, you will receive full-fledged information on your partner.
Catch a Cheater: 19. Contact a Hacker to Get Access to Their Social Media or Email Accounts
Despite huge investments in cybersecurity, there are tech-savvy professionals who can hack anyone's social media or email account. Contacting a hacker may be the best option if you can't figure out how to use catch a cheater apps without their phone.
Experienced hackers can go through your partner's private messages, emails, and social media accounts. They can also handle more complicated tasks like providing you with access to your S.O.'s hidden phone files or tracking their location. However, hiring a hacker is not cheap. We recommend considering all options before making any decision.
Catch a Cheater: 20. Start a Direct Conversation and See How They Respond
Sometimes the best way to catch a cheater is to get yourself together and ask your spouse directly. Use this method if any other trick doesn't work.
Start a casual conversation and bring up any suspicions you have. Your partner may admit their engagement in the affair. But in case they don't give up easily, we prepared a few tips.
Pay extra attention to the so-called "hot spots" such as body language, tone of voice, and facial expressions. According to Paul Ekman, one of the most prominent psychologists of the 21st century, micro expressions may suggest that your partner is trying to conceal something. Dropping personal pronouns is another common tactic used by liars, as they are aware that being caught can cause trouble.
Finally, make sure to document the cheater's responses if they try to deny it later.
FAQs About Cheating in a Relationship
Cheating in a relationship can be a deeply painful and difficult experience. Here are some common questions and answers about cheating:
What is the best free app to catch a cheater?
While it's difficult to find completely free spy apps to catch a cheater, there are monitoring apps like uMobix or HoverWatch that offer free trials. These tools can help you track your partner's online activities and detect any bizarre behavior. Both spy apps allow you to access text messages, call records, social media accounts, website history, and precise geolocation.
How to catch a cheater without their phone?
If you want to catch a cheating spouse or partner at a distance, install spy apps like XNSPY or Cocospy. With these tools at your disposal, you will be able to monitor your cheating partner without physical access to their phone. The apps are easy to download and work in stealth mode, so your partner won't know they are being monitored.
What free phone app can I install to catch a cheating partner?
If you have to deal with a cheating partner, consider installing SpyBubble. It's not a completely free phone app, but it offers discounts and is packed with features. It lets you read your loved one's SMS messages, check social media chats, receive geofence notifications, and monitor browsing history. There are no completely free spy apps, but some, such as iKeyMonitor, offer a limited free plan.
What is the significance of having dreams about cheating?
Dreams about cheating are often interpreted as a reflection of unresolved feelings or anxieties about your current relationship. Such dreams may also symbolize a lack of trust or an underlying fear that something is wrong.
What are some signs that your boyfriend may be unfaithful?
If you suspect your boyfriend may be unloyal, pay special attention to any changes in his behavior. He may start avoiding you, dressing differently, or becoming overly protective of his phone activities. You might also catch your boyfriend lying about his location or who he has been hanging out with.
How can you determine if your partner is being dishonest about infidelity?
If you suspect infidelity, start an open conversation with your partner. Avoid making accusations or assumptions. Instead, try to see how they respond and note all discrepancies in their answers. Pay attention to their reaction and facial expressions. If your partner gets too nervous, this means they are being dishonest with you.
What steps should you take when your partner is engaging in emotional infidelity?
Emotional infidelity can be just as damaging as a physical affair. If you feel emotional unfaithfulness, take some time to reflect on what happened to prepare yourself mentally. Once you are ready, communicate your concerns and expectations. Clearly discuss what behavior is unacceptable for you and whether you want to move forward.
How can you catch your husband cheating on WhatsApp?
There are several ways to catch a cheating spouse on WhatsApp. The best method to spot a cheater is to rely on a spy application. Most monitoring software apps enable users to read messages on WhatsApp. Some spyware like uMobix also lets you retrieve erased messages from iCloud storage.
What are some ways to track a spouse who is cheating?
You might be spoiled with the selection of methods to find a cheater. One way is to set up a GPS tracker on your partner's car or phone. If you need more advanced features, opt for spy apps like mSpy or uMobix. Additionally, you can hire a private investigator having a decent track record in catching cheating spouses.
Conclusion: How to Rebuild Trust After Cheating
Rebuilding a relationship after cheating isn't easy. It requires a lot of effort, diligence, and communication from both partners. Make sure to recharge your mental power before taking any steps. Choose an open talk therapy over a fight. Be honest with your partner, and address your concerns first. Above all, be patient with each other and give time for your relationship to heal.